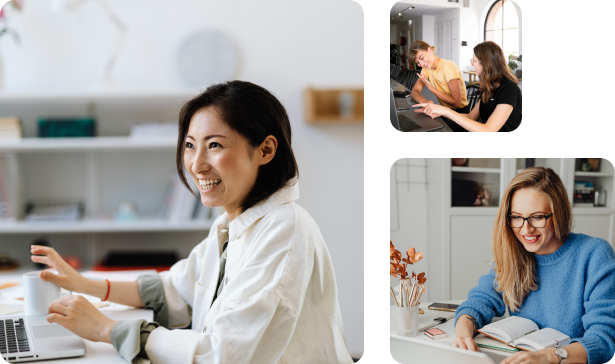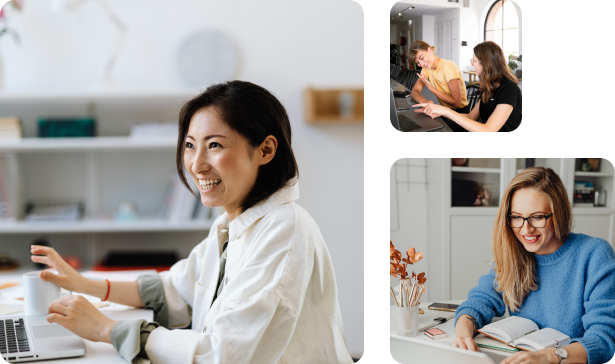 The Sales Factory acts as your all-in-one technology-enabled outsourced business development team, which includes research, oversight, experience, and outreach. We handle the ICP/persona development, strategic messaging, and prospect lead list building. From there we do all the heavy lifting cold outreach to qualify leads, gain interest, and open sales conversations for you.
Outbound Sales Playbook
Using The Sales Factory's vast experience and input and review from you, we build your outbound sales playbook from scratch including your Ideal Customer Profile (ICP), Strategic Messaging base on pain points, email and cold call copy, rebuttals, etc. to ensure our sales team will be effective at opening up conversations with your ideal customer targets.
Dedicated Onshore Representative
With The Sales Factory you get a dedicated university graduated local onshore rep to work day in and day out using our developed outbound playbook to deliver results for your business.
Account Management
To ensure we are delivering results for you, we assign a TSF account manager to your business to meet with you weekly or bi-weekly to report on results and ongoing improvement recommendations.
Sales Enablement
With The Sales Factory, you get ongoing list development (we have 4 global databases we use internally with over 150 million contact data points), campaign development, as well as ongoing strategic recommendations to help us help you deliver more!
CRM Operations
The Sales Factory will work directly within your CRM + Sales Automation Tools (Hubspot Sales Pro, Outreach, SalesLoft, etc) and manage the operations effectively and within your processes. If you do not currently have a CRM with Sales Automation, The Sales Factory, through its partnerships, can help you get one set up from scratch at a fraction of the price you would pay if you bought direct.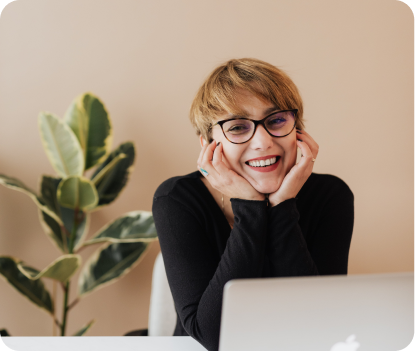 Methodology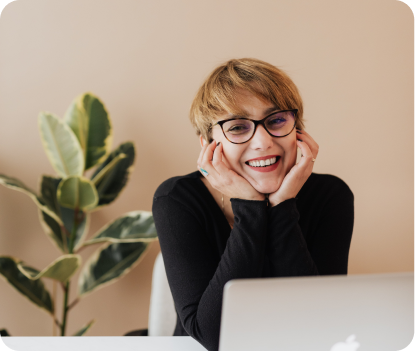 The Sales Factory believes that early qualification results in less wasted sales team time. We don't want to just give our clients leads we want to give them layups; which is why we work diligently to develop the right audience targets to form strong ICPs, then our prospecting teams use our cutting-edge technology to find the right buyers who deliver on that ICP, then they feed our trained Business Development Representatives to move opportunities down the pipeline with proprietary strategies. Once the lead is qualified and warm to buy we pass it to our clients' sales team to close.
Onboarding
For the first two weeks of our engagement we work with you on building your outbound playbook, complete with Ideal Customer Profile (ICP), Strategic Messaging, Outbound Process, Call and Email copy, Contact Lists, etc. Everything to enable our sales team to be successful to book qualified meetings for you.
Part of your team
With The Sales Factory you get a dedicated university graduated onshore based business development rep who will work day in and day our on your account. You will also get an account manager to quarterback success on your account as well as ongoing sales enablement and management of your rep to ensure ongoing success.
Reporting & Insights
The Sales Factory reports weekly or bi-weekly results as well as ongoing recommendations to improve our sales performance for you. We can also help you identify and vet new greenfield markets so you can expand quickly and effortlessly.
Frequently Asked Questions
Our standard onboarding time frame is 2 weeks to go live in your market. From there, it can take an average of 2 to 6+ weeks to reach fully-optimized production. Our work with each new client is different but one thing remains the same: Our dedicated team works tirelessly to get your outbound sales program producing to your expectations and ROI as quickly as possible.
Unlike most of our competitors, all of our talent is university-graduated and on-shore so you can feel confident in our ability to ramp up effectively. We have found this process delivers much stronger, on-brand results compared to utilizing offshore talent.
At The Sales Factory, we have experience in serving a range of businesses at every point in their growth journey. We'll test and validate new markets, industries, models, channels, and geographies for both new and existing products and services. We'll leverage our combination of technologies and experiences to develop an engagement strategy to achieve your goals, whether using your current identified targets or the net new targets developed through our internal research team.
We believe continuous feedback is essential to providing you with the best possible outcomes. To facilitate this, we share weekly and/or bi-weekly reports and ongoing recommendations to improve our performance. We also work directly within your CRM environment so all our work is identifiable and owned by you. Working in your CRM also enables us to fit nicely within your current sales process. Because of this, we like to say we are the closest thing to having an internal team—AND we are the only company in our industry to do this!
Get Started.
With several plans to choose from and personalized support at every step, growth is only a click away.